Book Featured in OWAA Program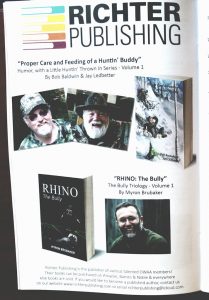 The Outdoor Writers Association of America (OWAA) program for 2018 feature an add that proudly displays The Proper Care and Feeding of a Huntin' Buddy.  The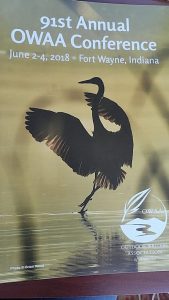 OWAA conference is being held in Fort Wayne, Indiana this year.  The OWAA is an association where professional outdoor writers, photographers, and outdoor companies collaborate on how to better meeting the needs of their membership.  OWAA has over 500 active members.
Bob and Jay will be meeting with magazine editors, outdoor company sponsors, publishers and others to seek advice on how to better meet the needs of a market of huntin'  and fishin' buddies desperately in need of a laugh or two.
Bob and Jay were excited to see the book being promoted, even after OWAA realized they would be attending the conference!